Highly qualified and experienced staff

Minimum order quantity flexible

Shelf-approved FDA formulations

Full range of in-house microbiology and analytical testing
Certified Minority and Women Owned business
Small Business Enterprise (SBE) Certification
FDA Registered, Inspected, and Audited Facility
Equal Opportunity Employer
I had an idea, but actually creating the formula, market strategy and product packaging was a huge reality check. I was determined to create my product, so I contacted HNB. We hit the ground running and haven't looked back. Using them as a full-service contract manufacturer has drastically reduced my operating costs, allowing me to concentrate on growing the business.
– Walter, The American Group
Health & Natural Beauty really delivered on their quality and speed. My company, while at maximum capacity, got a new contract. We contacted HNB and they were able to work with us on such short notice. Great customer service as well!
– Andrew, MP USA
I found Health & Natural Beauty online while comparing a few other companies to create and manufacture my product line. Between their reasonable pricing and customer service they were the favorite to win business from me. After making my first order and seeing the quality in each product, there will never be a reason to use anyone else.
– Jen, Nfuse Beauty & Hygiene
Our products are certified
Perfect Oral Care
Natural Oral care Best Sellers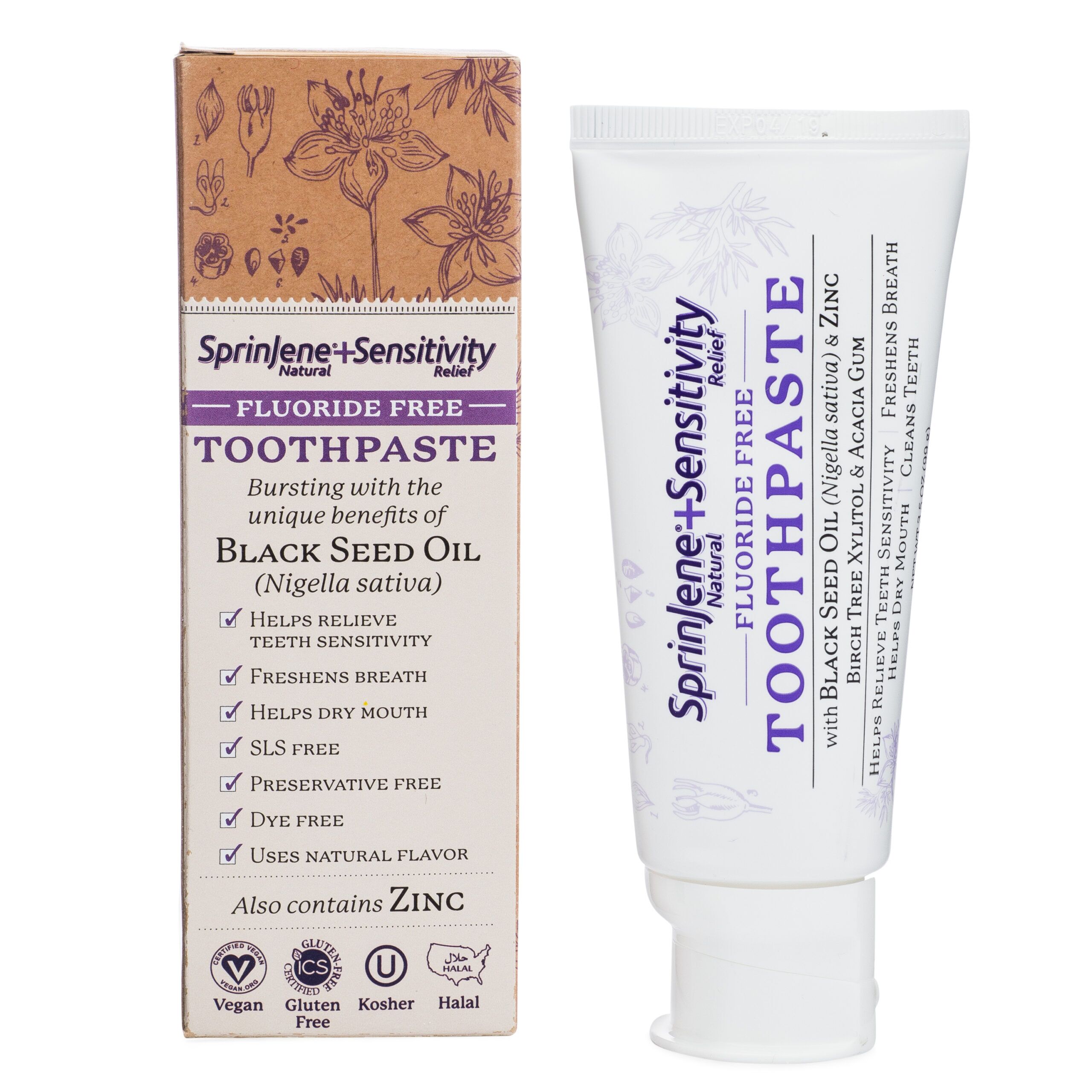 SprinJene Natural® Sensitivity Relief Fluoride Free Toothpaste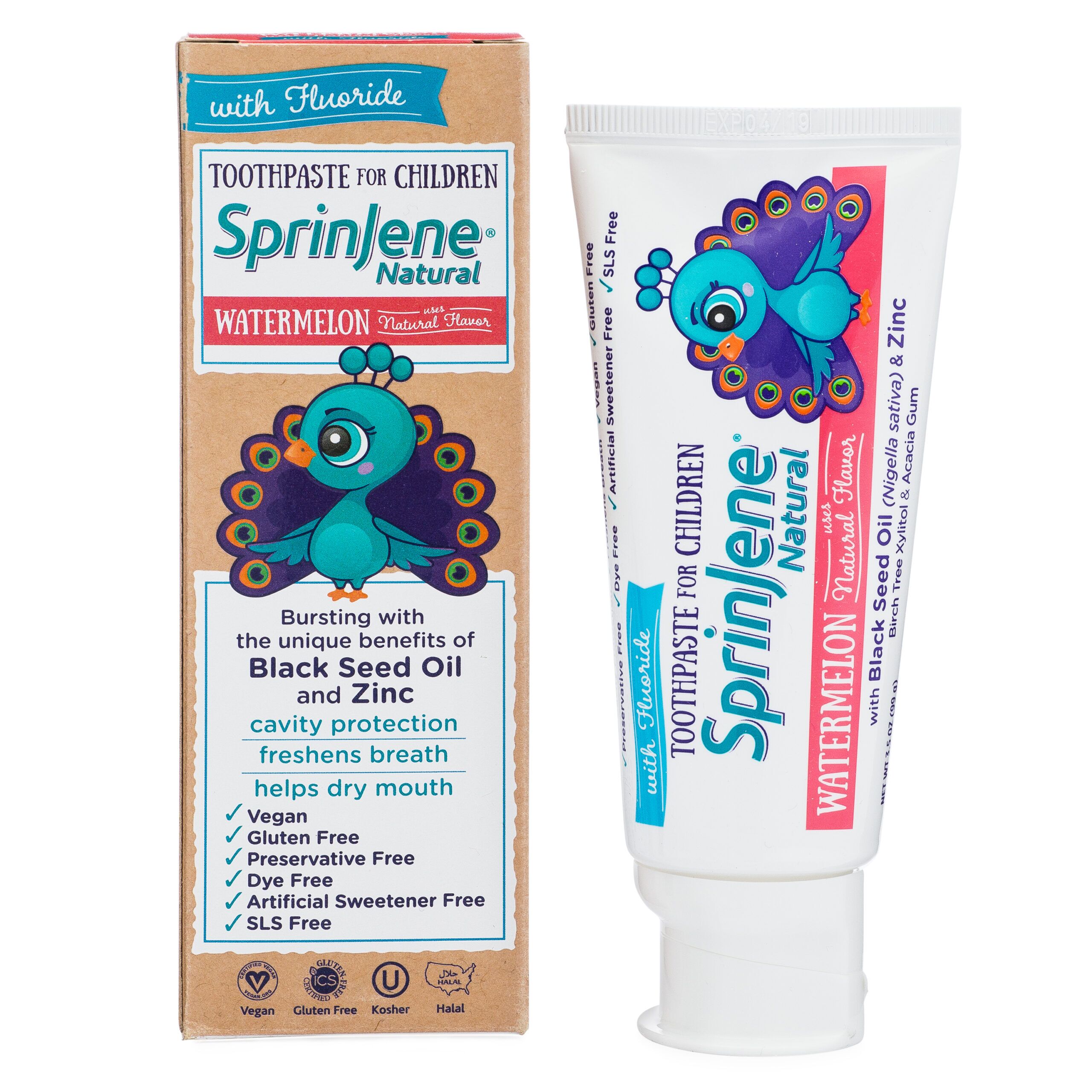 Children's SprinJene Natural® Vanilla Toothpaste Fluoride Free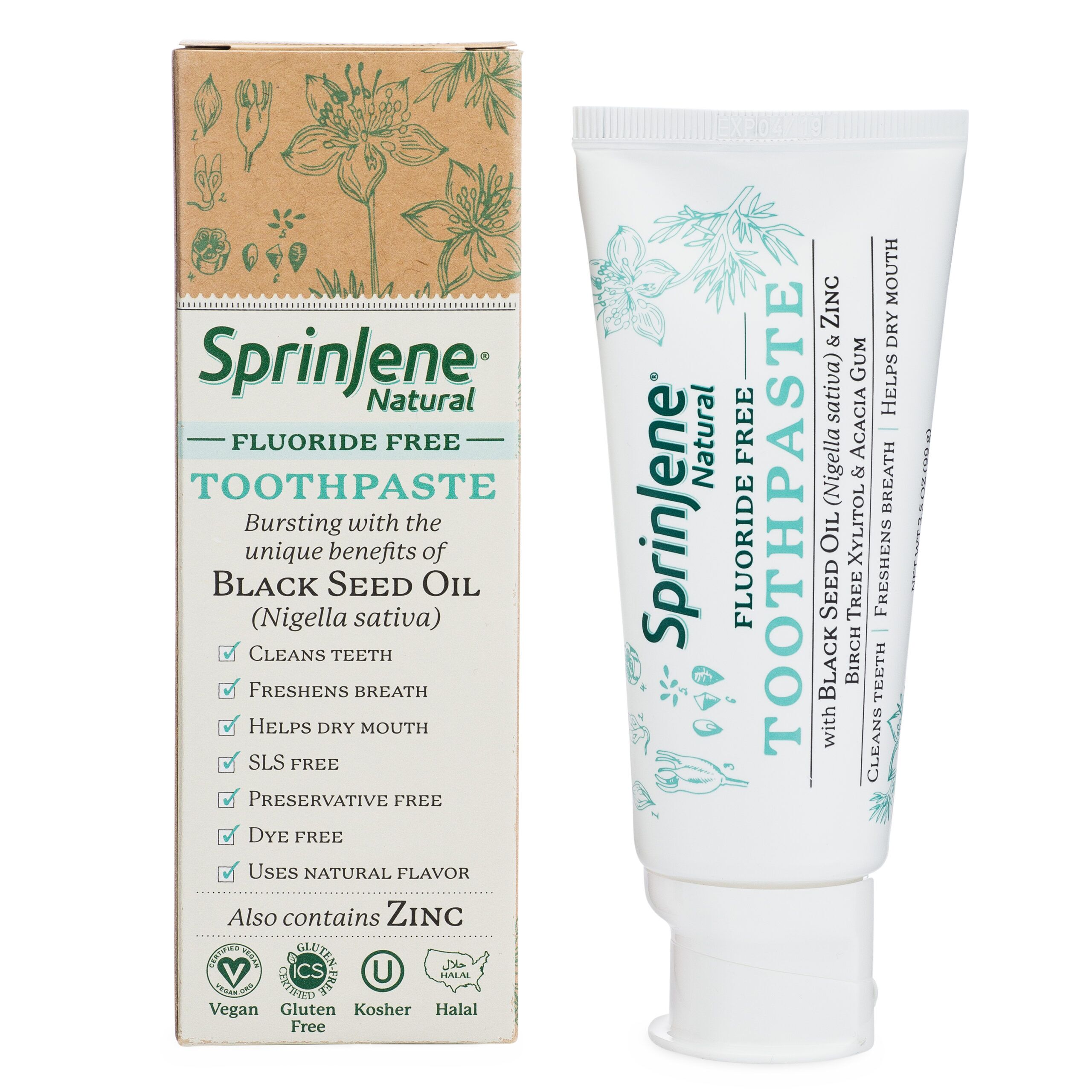 SprinJene Natural®
Cavity Protection
Toothpaste
Harmony of Science + Nature
Health and Natural Beauty USA Corp. believes marrying the benefits of science and nature, creating products accessible to people of all backgrounds, and that are void of harsh chemicals and abrasives. We prioritize quality natural and ethically sourced ingredients and sustainable manufacturing practices, and actively avoid using harsh chemicals that can harm people and the environment. HNBUSA can assist in sourcing sustainable ingredients for cutting edge formulas, including CBD, botanicals, collagens, and more. We work closely tirelessly test, optimize and retest our formulas. And we pay great attention to detail, quality control and safety in all our processes. SprinJene® Health and Natural Beauty USA Corp. is the parent company of SprinJene®, a natural oral care company (www.sprinjene.com). At SprinJene®, we firmly believe that oral health is the gateway to internal health -- that's why every SprinJene® toothpaste features our patented formula of zinc and cold-pressed black seed oil. Together, these ingredients effectively clean and protect teeth and gums from inflammation, bacteria and gingivitis, all while helping to bring relief to dry mouth suffers. SprinJene®'s toothpastes have 6 certifications that are quality stamps, showing that we can trace every ingredient back to the source and confirm that it has been handled appropriately. These certifications include Gluten-free, Cruelty-free (Leaping Bunny), Vegan, USDA BioPreferred, Kosher and Halal. In addition, SprinJene® toothpastes have been certified by the American Dental Association (ADA).